Primary Services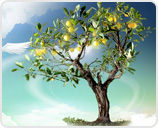 Website Design & Management
Creating and implementing a website are only the first two steps in creating a successful web presence. For any website to be successful, it must be managed. Large businesses have entire departments with dozens of people dedicated to this task. Few individuals or small businesses have this luxury. We will work with you to customize a solution that fits your business. View Our Portfolio
eCommerce
When you look at the predictions made during the peak of the boom in the 1990s, about e-commerce, or internet traffic, or broadband adoption, or internet advertising, they were all right - it just didn't happen in the mid 90's, it's happing today. If you have a product and your not selling it online it's like throwing money away. The right solutions aren't complicated or expensive, they just work.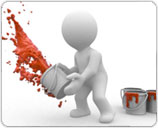 Web System Programming
If your company is looking to build an online application that allow users to directly interact with your business you've come to the right place. We can create custom database driven applications using a variety of front-end and back end solutions. Looking for more than just a pretty face for your website, you've come to the right place. We also can help you with your software installations and upgrades to web based software.